Chimneys make an integral part of modern household kitchens. They do the exceptional task of evacuating vapors and smoke that could leave your kitchen smelly and greasy.
As chimneys work to maintain your kitchen, they require regular cleanliness and maintenance too. However, it becomes time-consuming and challenging to clean grease from chimney filters.
If the chimney filters are not cleaned regularly, the oil/grease drops can fall on the open stove flame, resulting in fire.
How To Clean Chimney At Home?
Top brands, such as Elica, Faber, Glen, Kaff, and Hindware sell high-quality and exceptionally performing chimneys for your kitchen. Do you think they don't need timely maintenance?
No matter if you purchased the chimney from the top brands, you should still know how to clean kitchen chimney to enjoy future benefits.
Here are some home remedies for you to follow to keep your kitchen chimneys clean:
Use Paint Thinners
Paint Thinners make an effective option to remove stubborn grease and oil stains. Also, the process is quite simple and efficient to free your chimneys from oil and grease.
You can also use nail polish removers as an alternative to paint thinners. They will also provide you with similar results and make a powerful method to clean kitchen chimneys.
Things Required
Wet Cloth
Non-abrasive Scrubber
Blade or Knife
Paint Thinner
Microfiber Cloth or Cotton
Steps to Follow
Carefully follow the below-mentioned steps to know how to clean kitchen chimney grease.
Remove the chimney filter.
Take any microfiber cloth or brush and dip it in the paint thinner.
Now, scrub it gently on the corners of the chimney filter to remove oil, dirt, and grease.
Wash the filters with water.
Let the filters dry and then place them back where they were attached in the kitchen chimney.
Pros
Paint thinner is readily available in the market
Effective method to clean oil and grease from chimney filter
Contain powerful cleaning agents containing organic solvents like mineral spirits, Turpentine, Toluene, and Acetone.
Cons
Require scrubbing and time-consuming
Use Dishwashing Liquid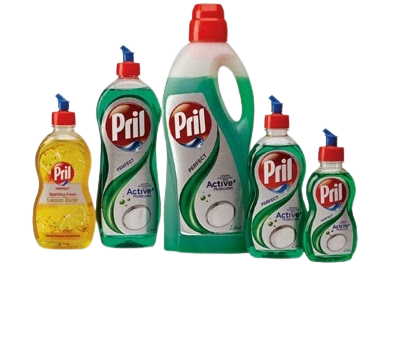 The dishwashing liquid includes liquid surfactants that can eliminate the oil and grease deposits on the chimney filter. Its cleaning agents work exceptionally well with chimney filters.
The dishwashing liquid is a common household item and would not require you to run to the market and purchase a new pack.
You can clean the chimney using dishwashing liquid with two methods: Regular Cleaning and Deep Cleaning. Let's explain each method with instructions.
Deep Cleaning
When the grease deposits are too tough to remove, you can use the deep cleaning method.
Things Required
Dry cloth
Non-Abrasive Scrubber
Stove
Steel Drum
Dish Soap
Steps to Follow
Follow the instructions to know how to clean baffle filters:
Take out the filters from the chimney.
Place the filters inside the steel drum and add water to immerse them completely.
Now add about 4-5 tablespoons of dish soap and set it on the burner to boil for thirty minutes.
Remove the filters after turning the burner off and scrub them using a non-abrasive scrubber. 
Wash with normal water and wipe with a dry cloth. 
Regular Cleaning
Dishwashing soap is better than chimney cleaning chemical, and you can use it for regular cleaning.
Things Required
Non-Abrasive Scrubber
Bucket
Sponge
Dishwashing Liquid
Steps to follow
Follow the steps to know how to clean a chimney at home:
First, remove the filters to clean.
Apply dishwashing liquid using the sponge to the filters
Fill the bucket with water and place the filter inside it. 
Let the filter immerse in the water and leave it for 1-2 hours
Take out the chimney filter and scrub with a non-abrasive scrubber
Wash with regular water and let it dry before replacing it in the kitchen chimney
Pros
No need to spend extra money on buying cleaning chemicals or filters
Materials are readily available at home
Cons
It might not work if chimney filters have thick grease deposits
Use Baking Soda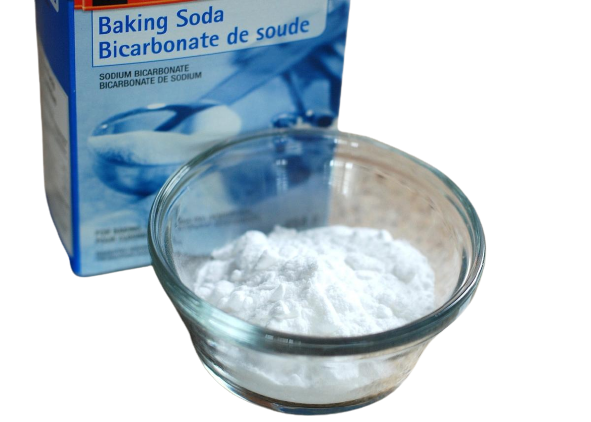 Everyone knows baking soda is the most effective cleaning agent for removing stubborn dirt in the kitchen. The mild abrasive properties of baking soda will help remove grease, dirt, and grime effectively without causing any damage to the surface.
Things Required
Scrubber
Salt
Vinegar
Baking Soda
Bucket
Steps to follow
You can follow the steps to know how to clean chimney mesh at home using baking soda:
Fill the bucket with boiling water.
Add 2-3 tablespoons of baking soda, two cups of salt, and vinegar in the bucket and mix them to soak the filter.
Let the filter soak for about two hours.
Remove the filter from the prepared solution and scrub to remove any deposits of grime and dirt.
Wash with regular water and let it dry completely before replacing them in your kitchen chimney.
If you want to clean chimney surfaces using baking soda, you can follow the following steps:
Form a paste by mixing two tablespoons of baking soda with a small amount of water.
Apply the baking soda paste on the chimney surface and leave it for about five minutes.
Using a moist cloth, clean the area to remove the deposited grease.
Pros
Effective and convenient method to remove grime and dirt from chimney mesh and chimney surfaces
Baking soda, salt, and vinegar are easily available at home.
Cons
It can take about two-three hours to clean the chimney filters.
Use Vinegar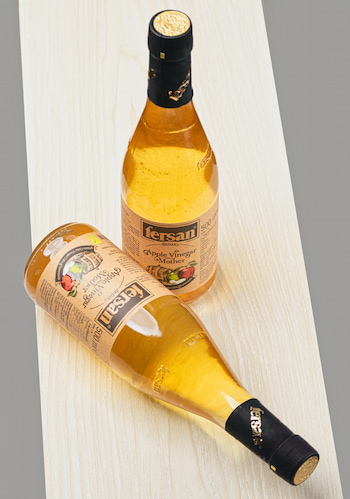 Vinegar is the best cleaning agent for removing stains and grime from the chimney exterior, like panels and hood.
Things Required
Wet Cloth
Non-abrasive Scrubber
Salt
Vinegar
Tub
Steps to follow
Here are the simple instructions for you to follow in cleaning your kitchen chimneys:
Pros
Mild abrasive help remove stubborn stains
Act as a disinfectant to prevent the occurrence of germs
Cons
Require scrubbing through hand thoroughly
Use Detergent Powder
Detergent Powder and hot boiling water help remove grease and oil stains. The detergent powder includes surfactants that can easily remove stubborn and tough stains.
Things Required
Boiling Water
Detergent Powder
Metal Tub
Steps to follow
Let's read through the steps to clean the chimney using detergent powder:
Remove the filters and take a metal tub filled with water.
Put the tub on the gas stove and add three tablespoons of detergent powder and let it boil.
Place the filters inside the boiling water and lower the flame of the gas stove after some time.
Take them out and clean the grease and oil, if any, with a brush, and then clean under running water.
Dry it with a cloth and place it inside the chimney.
Pros
Cleans conveniently in boiling water
Minimal scrubbing is required
Cons
Need to be careful while handling filters in boiling water
Why Is It Necessary To Clean Chimney?
The chimney is equipped with multiple working elements like baffle filters, meshes, and filters to trap airborne substances like steam, grease droplets, and soot particles. The airborne substances can easily get deposited as thick grime layers and clog the chimneys.
Therefore, it becomes essential to perform chimney cleaning to keep them in functional conditions.
Furthermore, if chimneys are not cleaned regularly, you might have to face another problem of microbial infestation. That's because the deposited grime areas make a perfect place for fungus and bacteria to grow.
It can result in foul smells and health hazards in the long run.
FAQs On How To Clean Chimney At Home
Let's take you through some commonly asked questions and provide you with some chimney cleaning tips.
How much does it cost to clean a chimney?
Typically, the cleaning cost of the chimney lies within the range of $129-$377. If the build-up is from years, it could cost you around $800. However, you can also buy chimney cleaning kits available in the market for $50-$100.
What to burn to clean a chimney? 
You can burn table salt or Sodium chloride to clean the chimney. Place the salt in the fire, and it will combine with water present in the firewood to develop a weak acid. This acid travels to the chimney and cleans it without you needing to get inside. 
You can also burn a creosote log to clean the chimney. 
How often do you clean a chimney? 
The chimney cleaning inspection should take place once a year to maintain functionality and safe operation. Also, it will keep the chimney free from any oil or grease deposits.
Final Thoughts
Chimney cleaning at home can seem dreadful, but you can do it effortlessly and comfortably using the readily available kitchen products. So, you can clean the chimney filters with ease by following the home remedies mentioned above.
However, if you need to clean the chimney from the inside, it's better to take help from a professional.
Finally, if you have any questions or concerns on how to clean chimney at home, you can drop a comment below, and we will reach out to you as soon as possible.