Dollar Tree is loved time and time again by all for being the perfect place to get some cheap daily items, seasonal decor, or supplies for a party. This American variety store was founded in 1991 and became a nationwide distributor and operator of more than 15 thousand stores.
You can find almost anything you need from a Dollar Tree chain. Ranging from makeup products, a pack of Cheetos, and stationery, to pre-made baked treats. With its headquarters at Chesapeake, Virginia, it has spread throughout the states of the U.S. and Canada.
Initially, it was a true Dollar store. They took up the concept of having everything the public needed like a mall of some sort but everything had a single price: one dollar. Recently, however, they have included the addition of $1.50 or $2.
Walmart is another chain with diverse collections and discounted prices, but some people think Walmart and Dollar Tree are associated. In this article, we will be talking about Dollar Tree and clearing up some of your frequently asked questions, including "Who is the Owner of Dollar Tree?".
Do Dollar Tree and Dollar General Come Under Walmart?
Founded in 1962, Walmart Inc. became one of the largest retailers in the US and internationally. With more than 11,000 chains worldwide in 27 countries, it became a rapid success in a few years after its start.
It started with only one discount store in the city of Rogers in Arkansas, but dramatically expanded over the decades. With Sam Walton as its founder, it now contains a vast chain of discounted departmental stores, hypermarkets, and grocery stores, including membership-only outlets like Sam's Club.
The retail corporation has acquired shares of different e-commerce businesses, competing with giant retailing corps like Amazon. They have even entered the global market with their ventures and bought a major stake in companies like Flipkart, India's largest online marketplace. Shoebuy, Parcel, and Moosejaw are a few of the several companies that come under Walmart.
So, does Walmart own Dollar Tree, and is Dollar General owned by Walmart? To answer these frequently asked questions, neither of the two are subsidiaries that come under Walmart. Dollar Tree and Dollar General are self-owned companies that have garnered a number of national and regional competitors including Walmart itself.
Who Owns Dollar Tree?
Dollar Tree's history leads back to K R Perry who started a Ben Franklin variety store and was later brought up as a concept by J Douglas Perry and Macon F Brock Jr. in 1986. It began with the name 'Only $1.00' but later changed to 'Dollar Tree' because there were plans to change the pricing on their products.
Dollar Tree has since been in operation and in 2019, it joined forces with another brand. Dollar Tree now comes under a company brand named 'Family Dollar', which consists of numerous $1 variety stores which operate through Dollar Tree and Dollar Bills.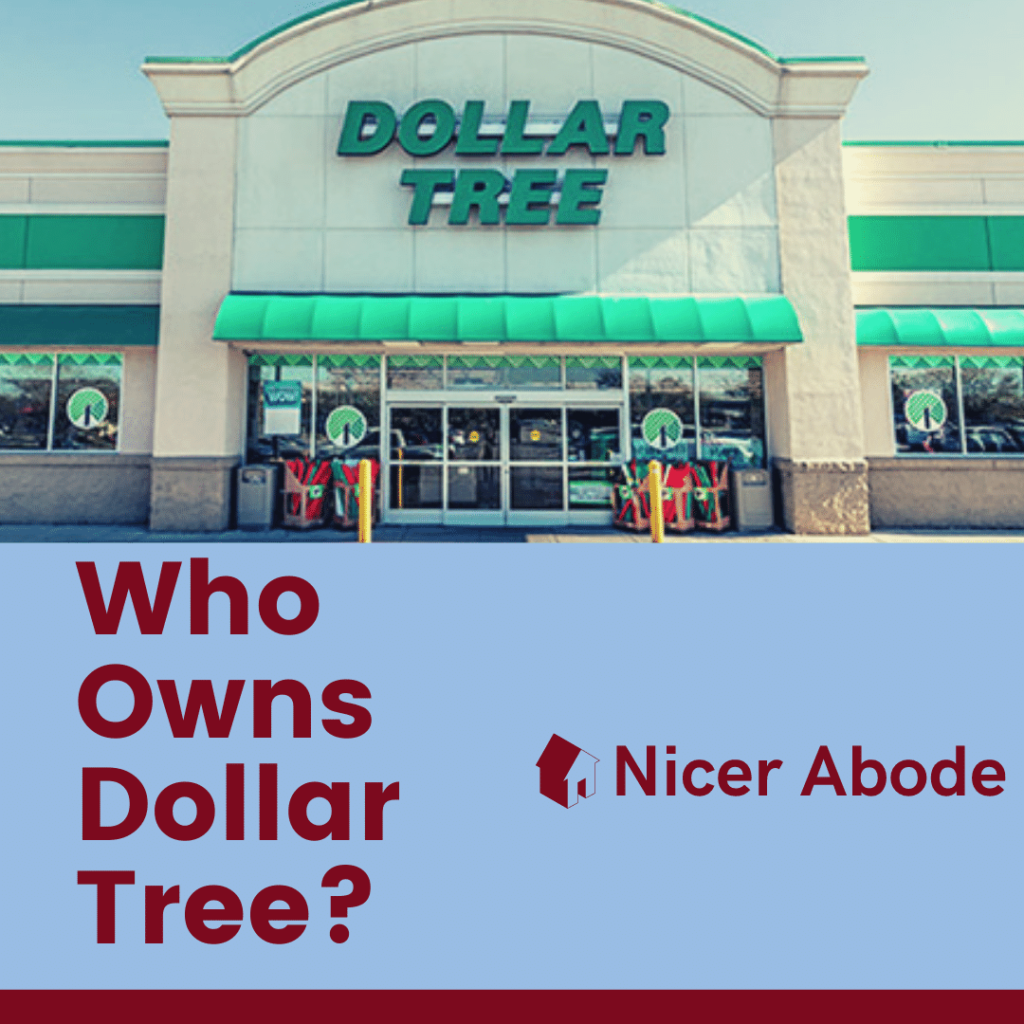 Does Dollar General Own Dollar Tree
No, they are two different independent companies. Dollar Tree has become a growing business that was bought by a group of shareholders including The Vanguard Group Inc. The CEO, Michael A Witynski, has the major responsibility of making decisions for the company.
How Much Does the Owner of Dollar Tree Make?
As the retail company is owned by a group of shareholders, the revenue is shared among them. On the other hand, the CEO earns quite well, receiving over $3,000,000 per year.
Dollar Tree began trading publicly under the name DLTR (short for Dollar Tree) at NASDAQ, obtaining companies like Deal$, Family Dollar, Dollar Bills, etc. But, who does Dollar Tree buy from? They obtain their inventory that main sources from China and distributor store brands like Crayola, Hanes, Coca-Cola, etc.
FAQ about Dollar Tree Ownership
Is Dollar Tree Owned By China?
No, China does not own Dollar Tree. It does, however, source its inventory from China. An approximate 42 percent of the products they sell are made in China. It remains a popular contributor to companies like Dollar Tree and Family Dollar because of the low-priced consumer goods.
Is Dollar Tree American Owned?
Yes, Dollar Tree is an American Owned enterprise that has expanded greatly in North America. It is one of the most popular American multi-priced variety store chains. Dollar Tree came under Family Dollar and was acquired by private equity investors, such as Citigroup Inc. and Kohlberg Kravis Roberts & Co, both US firms. 
Who Owns Dollar Tree in Canada?
In the year 2010, Dollar Tree expanded its ventures and obtained the Canadian-operated corporation, Dollar Giant. It owned retail outlets as many as 85 within Ontario, British Columbia, etc. and all of these stores rebranded to Dollar Tree after the acquisition. Today, the company functions across Canada in more than 200 stores, with Neil A Curran as the President of the Canadian Dollar Tree.
Is Dollar General and Dollar Tree Owned by The Same Company?
Dollar General and Dollar Tree are separate companies who are each other's competition. The former does not operate within Family Dollar like Dollar Tree. The two are very much alike in terms of their inventory and location. However, they contrast in the sense that Dollar General grew into more of a discount store than a strictly $1 store. 
How Are Dollar Tree Products Very Cheap?
Dollar Stores are known for selling things that are inexpensive. Factors like location and wages come to play to determine the affordable pricing of their inventories. Most dollar stores, including Dollar Tree, sell items at Class B or Class C locations and so their rent is cheaper than Class A locations. They also employ a lower number of workers, who get low wages. 
Wrapping Up Our Article on Who Owns Dollar Tree
Dollar Tree is a well-known profit-making company that sells products at lower prices than most retailers, including Walmart and Costco. This article also clarifies the confusion about Walmart and Dollar Tree being affiliated. Both companies compete against one another, but their target audiences are different.
In the year 2020, Dollar Tree added as many as 500 new locations to its operations. As of 2021, its revenue exceeds $25.500 trillion, and its profits are distributed among investors and shareholders, including Vanguard Inc. and Normuna Securities Co.
If you liked our post on Who Owns Dollar Tree, you may also enjoy: