Door gaps are one annoying thing you would like to get rid of as soon as possible. Even if you have a weather seal, it can rip, wear or compress over time, which can leave your house vulnerable to the chilly winter air. Door gaps can also leak air-conditioned air, which is not ideal if you live in a hot environment.
So how to seal door gaps? How to fix gap under door? How to fix gap at bottom of door frame? How to seal front door gaps? So many questions, but fret not for we have the answers!
Door gaps can lead to several problems, and if you are suffering from one, you have landed on the right page. Fortunately, we can attach new weather seals without breaking a sweat, and this article will help you solve this problem with a detailed guide.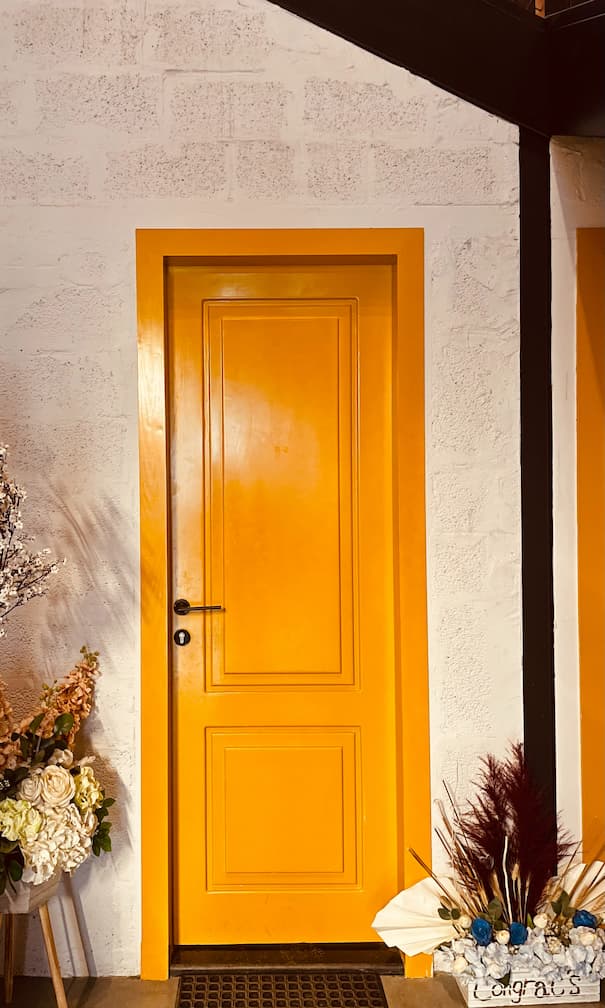 So without further ado, let's get started.
How to seal door gaps
When we want to have a well-sealed door, it requires two components: weatherstripping and a sweep. While weatherstripping covers the top and sides, a sweep fills the space between the door bottom and the threshold. You can use an array of plastic products, foam, metal, and felt for this purpose.
However, a planned approach will help you solve this problem effectively. Here are the steps that will help get a weatherstripped door.
Step 1: Door gap measurement
Measurements are vital in getting a practical solution, and you should measure the door gaps before ordering weatherstripping. Measure the head jamb and side jambs and pick your weatherstripping according to the requirements. Additionally, you can use a stepladder to get accurate measurements.
ALSO READ: Horsehair Plaster vs Asbestos
Step 2: Clear The Surface
Clearing out the surface from protruding nails and flattening it is a vital step of installing weatherstripping. You can use a flat pry bar, paint scraper, and a screwdriver for this purpose.
Step 3: Insert the weatherstripping
After you cleaned the surface, you can begin the installation process by carefully placing the weatherstrip. Secure the weatherstrip by pushing its barbed tongue from end to end until you get a satisfactory result. You can use a spline roller to finish the job and ensure that your door shuts without leaving any gaps.
ALSO READ: Is Electrical Tape Waterproof?
Step 4: Rework the base
Weatherstripping is incomplete without reworking your door's bottom. Although this task may require some expertise, you can get past it over time. According to experts, a 1⅛ inch depth should be enough to hold most weatherstrips. This equation will provide the best weatherstripping results for your door's bottom.
Step 5: Attaching Channel
Attaching channels will ensure that your weatherstrip stays in place. Ensure that you place the channel at the center from end to end and use a driller to drill the holes. After placing the channels, use a screwdriver to screw them in place.
Step 6: Install The Door Sweep
After placing your channels, fit a door sweep and adjust the glides. Ensure that you hang your door first before installing them as they reduce possible damage to the sweep. Additionally, you can use plastic caps to seal the channel to provide additional strength.
ALSO READ: Cost To Install A Window In An Existing Wall
Step 7: Adjusting The Glides
Adjusting the glides is a vital step in ensuring reliable weatherstripping. Glides allow sweeps to function at their best, and if you don't make proper adjustments, your weatherstripping may fail. Here are the steps to adjust the fit:
Open the door
Remove the plastic cap (latch side)
Slide-out the sweep
Turn the glide clockwise to raise the sweep,
To lower the sweep turn the glide counter-clockwise
Once you have your desired results, slide the glides back
We hope this guide will help you to fix or install your weatherstrip. Although this process requires some expertise, we believe our guide will help you out throughout the procedure. However, if you feel this guide is not working for you, we may have a product that will help you fix your door gaps without breaking a sweat.
How to seal door gaps – The hassle-free approach
If you are looking for a fast and reliable weatherstripping solution, the Tilak Fabric Guard is undoubtedly worth considering. This product comes with twin protection that keeps your house protected from the outer world. Whether it is bugs, fumes, dust, or horns honking out on a busy street, you can rest assured that none of these disturbances will sneak their way past the door.
IMPORTANT NOTE
Some of our readers have notified us that Tilak Fabric Guard isn't available at all locations. Our research has lead to two similar products that should help you seal door gaps.
The instructions remain the same.
United States: Holikme Door Gap Seal
United Kingdom: BFG Under Door Seal
This fabric guard employs soft and durable material, and you can cut it to fit into most door designs (30-36 inches). Once installed, it becomes a part of your door, and you will have no issues while operating the door as it glides over any surface. Whether your floor features tiles, linoleum, wood, or carpet, the door draft stopper will move effortlessly.
Unlike other weatherstripping solutions, this door strip can be removed easily. You can clean this product by hand or wash it in a washing machine to save time. Additionally, the durable material lasts for a long time, saving you money and time. Overall, it is a must-have product for those looking for a cheaper weatherstripping solution.
How to install Tilak Fabric Guard – Tutorial
Like we mentioned earlier, you can install this product without any technical skills. It is available in three size variants, including 36, 42, and 46 inches, making it ideal for most door sizes. Here are the steps that should allow you to install this product without breaking a sweat.
Cut the sponges to match your door's length before installing them on your door.
After cutting the desired length, put the sponges into the cover.
Ensure that the sponges fit securely into the cover.
Slide it under the door and check for any gaps.
If you don't find any gaps, close the Velcro and insert it into the door seal.
Hold the product for one minute until it secures your door.
After you have finished all the steps, check again for gaps, try opening the door, and close it. If the door moves across freely, we believe you have achieved your target.
Conclusion
Chilly air can cause different consequences in different climatic conditions. While it can be a nuisance in the winter seasons, escaping cold air during summers from under your door can be equally frustrating. Weatherstripping is an ideal solution for both these climatic conditions and a cheaper alternative to replacing your door.
We hope that this guide will help you install your weatherstrip with minimal effort. And for those who want a hassle-free approach, the Tilak Fabric Guard is a must-have product.
So the next time someone asks this question, "How to fix a gap in a door?" We believe you will have the correct answer.