Are you waiting for your soul mate? Humans are not the only soul mates you need, but you need someone who can forge an unbreakable bond with you.
The bond you share with your pet is among the most satisfying and strong relationships you will ever have. However, it becomes unsettling when your beloved furry friend suffers discomfort as they get infested with ticks.
You can find numerous chemical treatments in the market, but they can end up affecting your furry friend even more. So, what are some dog tick home remedies?
Fortunately, you can find natural remedies for ticks on dogs working effectively and are easy to prepare at home. Still don't agree? Let's walk you through the home remedies to remove ticks from dogs in the article.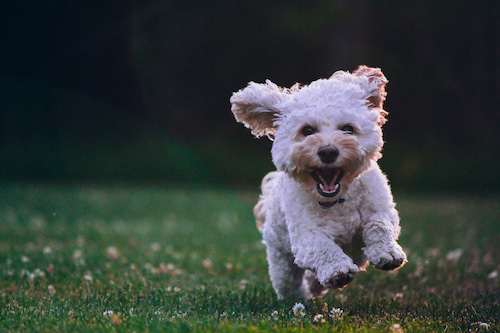 1. Chamomile
Chamomile is undoubtedly the most effective dog tick home remedy. Further, it is easy to use at home by following the steps below:
First, make a natural chamomile infusion; it should not be too hot to prevent burning.
Use a clean cloth or cotton to dip in the chamomile solution. Make sure you squeeze it well.
Now, rub the cloth or cotton on the affected area on your dog's skin very gently.
Being a natural tick repellent, chamomile can help to get rid of dog ticks naturally.
Caution
Among plants, chamomile is safe to be used on a dog's skin. But if you are using any natural plant repellent on your dog's skin, ensure that it's not toxic. Avoid plants like lilies, sago palm, and daffodils. 
2. Mixture Of Natural Oils
Natural oils make the natural home remedy for ticks and fleas on dogs. They contain antiseptic and antibacterial properties to combat harmful ticks. Besides, some recommended natural oils are lavender oil, cinnamon oil, castor oil, neem oil, and almond oil. 
Neem
You can directly apply the potent natural repellent on dogs' skin using a clean cloth. In case you use neem essential oil, make sure you dilute half liters of water and about two drops of essential oil in it.
Vitamin E and Almonds
Take a capsule of Vitamin E and mix it with 20ml of almond oil. It is among the best home remedies for ticks to target the concentrated area.
After making the solution, pour the mixture in a dropper bottle to pour on cloth and apply on the affected area gently. Be careful as you apply and make sure the solution does not enter inside your canine's ear canal. Apply it only on the outside.
Chamomile, Basil, Cedar, Lemon, and Lavender
To enhance the anti-parasitic effect of the dog tick home remedy, you can make a blend of the natural oils to mix in the chamomile infusion. However, you can also use peppermint instead of chamomile. Apply it directly onto the dog's skin.
In case you are using essential oils, dilute in a liter of water with two drops of each oil. Moisten the clean cloth in the solution and apply it to the dog's skin.
Sesame, Castor, Cinnamon, and Lemon
In a container, mix equal parts of sesame oil, castor oil, cinnamon, and lemon. Use a clean cloth and dip it in the solution to apply the remedy directly onto the dog's skin gently.
In case you are using essential oils, follow the same process of diluting two drops of each essential oil in a liter of pure water.
Caution
Before applying dog tick treatment home remedy on the dog's skin, make sure you consult with your veterinarian. Any professional vet can suggest to you which of the tick home remedies for dogs are suitable and what should be avoided.
Also, castor oil is poisonous, so you should be careful that your furry friend does not lick it away accidentally.
3. Citrus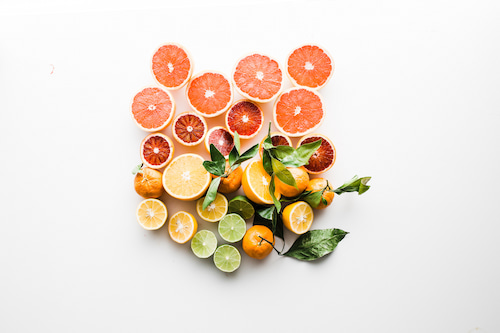 Citrus and ticks are like enemies, so what can be the best dog tick home remedy than citrus? Lemon is most effective on the parasite, and it is readily available at home. However, you can also use lime, orange, or grapefruit as a substitute for lemon.
To make home remedies to remove ticks from dogs using lemon, follow the steps below:
Take two cups of water and let it reach the boiling point.
Now add two lemons with each cut in half.
Let the mixture simmer on a low flame for about an hour. The lemons will infuse to heighten the repellent effect.
After an hour, take out the lemons and pour the mixture into any sprayer bottle.
Caution
Citrus is one of the effective dog tick home remedies, but you should be careful that your pooch doesn't lick itself. It can result in gastrointestinal problems. However, it is an efficient disinfectant that will stop ticks from occurring in the future.
4. Apple Cider Vinegar
Another dog tick home remedies you can try is apple cider vinegar. Vinegar helps fight against parasites. It has a sour taste due to the presence of acetic acid in its composition. Also, fleas and ticks cannot tolerate acetic acid, making it one of the effective repellents for dog flea and tick home remedies.
Mix equal parts of vinegar and water in a container and dilute well to blend vinegar. Now, soak the solution on a clean cloth and rub it on your dog's skin. Apply it carefully while avoiding any contact with the eyes.
It is not toxic in nature, and you can also apply it to puppies to get rid of ticks and fleas. 
ALSO READ: Why is PuppySpot So Expensive?
5. Coconut Oil Rubs
Coconut Oil Rubs is among the highly active tick home remedies for dogs that is a non-toxic, natural insect and tick repellant. It is known for its antiviral, antibacterial, and anti-fungal properties. In fact, it's these properties that make coconut oil a great hair oil for us humans!
You can easily apply it to your dog's coat by taking coconut oil in generous amounts. Coconut oil contains lauric acid that repels and kills ticks.
If you want additional protection, you can add coconut oil per 20 pounds weight of your dog into your dog's food to prevent any occurrence of ticks in the future.
6. Garlic
Are you looking for how to get rid of dog ticks' home remedies? Garlic will keep these vampires away from harming your beloved pooch.
You can either add a safe amount of garlic to your dog's diet as per the weight and size of your dog. For 20 pounds of body weight, you can add half garlic clove daily. However, do not add more than two cloves irrespective of the dog's size.
Caution: You should avoid garlic if your dog has hemolytic anemia.
7. Baking Soda and Salt
The last of the natural remedies for ticks on dogs is baking soda and salt. It is a perfect spray for your dogs to repel ticks away.
You can mix salt and baking soda together with a dash of vinegar and water in a spraying bottle to create a powerful dog tick home remedies. The salt helps to dry the ticks and makes it challenging for them to stick on your dogs. 
So, your dog can feel safe and secure in any environment. Furthermore, the solution is non-toxic, and it will not result in any side effects, no matter how many times you apply it.
FAQs
Are you still in a dilemma about how to get rid of dog ticks home remedies? Let's clear your doubts in the FAQ section.
What Are The Causes Of Ticks? 
Dogs can pick up ticks often from other animals and the environment. The odor, warmth, and physical contact attract ticks to your canines. They can easily transmit diseases like ehrlichiosis, equine encephalitis, tularemia, and Lyme disease as they are quite active during warm weather. 
How To Spot Ticks?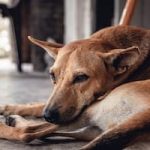 Ticks usually find their place around the feet, ear, neck, and head of your dog. It is like a small bump on your pet's skin, which is noticeable when you rub your hand against their skin.
If you happen to find a tick on your dog's body, you should not squeeze it as it can result in expelling blood into your dog. Further, it will increase the chances of infections.
So, you should look for dogs tick home remedies for dogs to safely remove ticks. 
What Are The Symptoms Of Ticks?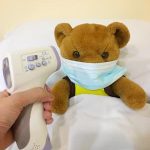 You can find some noticeable symptoms like:
1. Lethargy
2. Loss of appetite
3. Inflamed skin
4. Small bumps
5. A lot of head shaking
6. Itching
7. Fever
Other symptoms include knots on the skin, rashes, or swelling. 
Final Thoughts
Ticks can result in irritation and several diseases when they are not attended to within time. That's why it is easier to prevent ticks with home remedies than dealing with long-term diseases such as Lyme disease.
The best method to protect your dog from ticks and fleas is to carry a tick repellent with you whenever you are out for outdoor activities, hikes, or any grassy area. Also, apply the repellent if your dog washes it away in the rain or through swimming for protection.
Now you know how to get rid of dog ticks home remedies, you can take note of which remedy is suitable for your dog. For safety purposes, ask your vet before applying any home remedy.
It's time that you free your darling furry ball away from all the discomfort due to these pesky ticks.